Hi!
Before i start my review, here's a really bimbotic picture of me.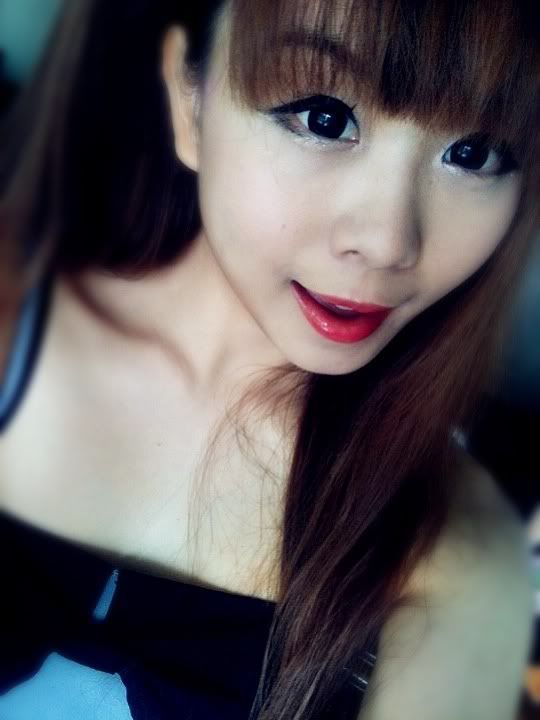 Don't I look like freaking 13 years old here hahaha. Likes it!!!!! I'm ageing already so I really like it when I look young in photos heehee.
And a more normal looking one: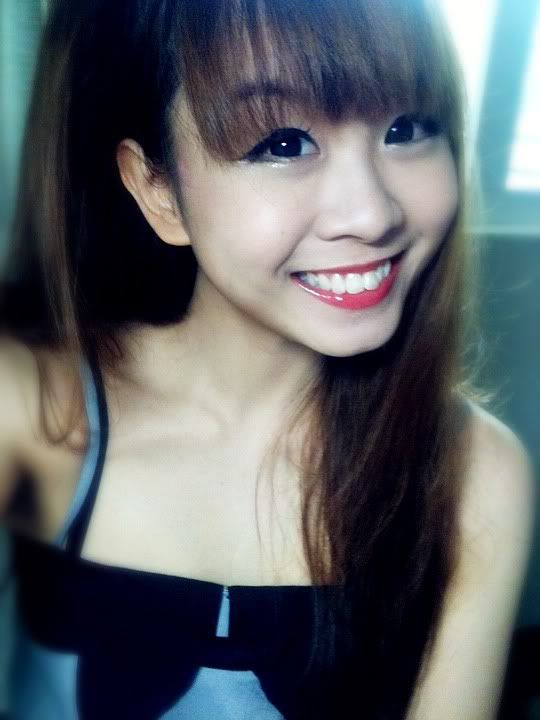 Close up!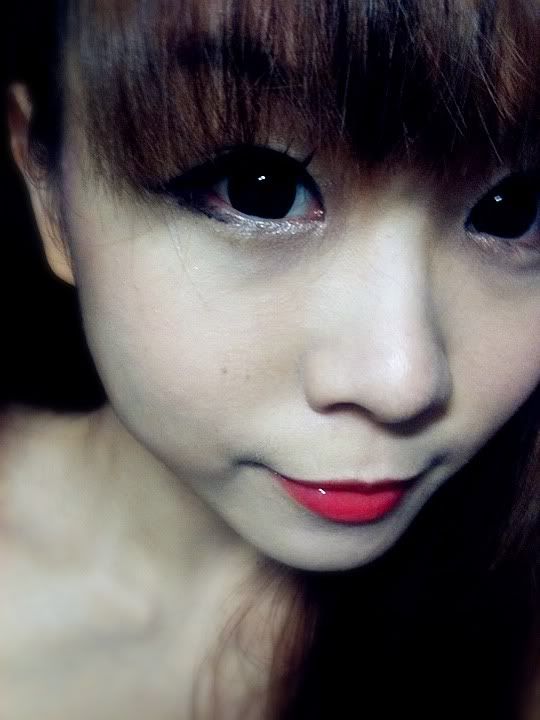 Eyes
- EOS WBK-1 14.8mm circle lenses
- Dollywink Liquid Eyeliner
- A champagne-coloured eyeshadow from my NYX Nude on Nude Natural-Lookig Kit on the inner corners of my eyes
- Daiso false lashes
Cheeks
- Majolica Majorca Puff de Cheek in Peach Macaroon
- NYX powder blush in Angel (highlight)
Lips
- Nivea strawberry lipbalm
- Revlon ColourStay lipliner in Rose
- Lipice Water Colour in Kissy Pink
- NYX Round Lipgloss in Apricot.
I was wearing my faveeee grey dress with a black bow and my EOS WBK-1 lenses! They're 14.8mm and are REALLY comfy, no vision blockage at all unlike my stupid WBK-3 lenses which are also less comfy for some reason.
Comfort: 9/10 I'd say these are the most comfy pair of EOS lenses I own. They're so comfy that I got another pair as backup <3 loves.
Design: 10/10. Simple, blends into my eyes well and doesn't cause vision blockage :)
Enlargement: 10/10 perfect, but any larger and my eyes would look freaky! >.<
Overall: 9/10
I know this doesn't seem like a proper review but everyone knows that black enlarging contacts just make your eyes look bigger and the design on it doesn't really matter...For brown eyes at least! The design of these are pretty similar to Geo's CK-105 which I've used before.
Waiting for my super barbie lenses to arrive, cant wait heehee. I ordered sweet brown, sweet blue, Bambi grey and Bambi brown! My Geo Bambi's have been thrown away cuz they stopped being comfy after a few wears even though I DID clean them properly every time after I wore them. I'm never getting Geo lenses again, so angry! >:(
I'm still wondering whether to get more ifairy lenses or not because they're only $13 a pair but the Hanabi reds were too big even though my Ruby Reds were fine. I find it really irritating and stupid that they list the diameter as 16.2mm when it's obviously not??? Like how could such large lenses fit into ANYONE's eyes man. Sheesh, wish they'd just state the real diameter, I'm in such a dilemma now because of this stupid sizing issue.
Okay, anyway that's all for now, my stomach is itching like mad.
Bye dolls!
xx