PICTURES FIRST :)
Review time!
Design: 10/10 what's not to love? Colour is extremely vibrant. Doesn't show well in my pics because I'm using a shitty iPhone camera but it's really obvious IRL. Love love lovin the pretty yellow part in the middle too, it really makes my eyes pop!
Enlargement: 10/10, so make sure you wear enough eye makeup to go along with these or you'll look watery/bug-eyed and quite scary ~.~
I can honestly say these are the most enlarging lenses I have. And the prettiest too (Though this could very well change when I try on my chocolate brown ones. Or the Apple Green which I plan to get ASAP *grabby grabby hands* )
Comfort:9/10 They're really comfortable! I soaked them in solution for about 6 hours and the moment I inserted them, I could barely feel them in my eye. This is an extremely rare occurrence for me, just ask any of my friends how many times I blink and complain that my eyes are dry in a day! These lenses were really thin. They do seem thinner than my super angel greys, and definitely more comfy. I wore them for 8 hours without eyedrops and I didn't feel an urgent need to remove them the moment I got home.
I leave you with a full-face shot.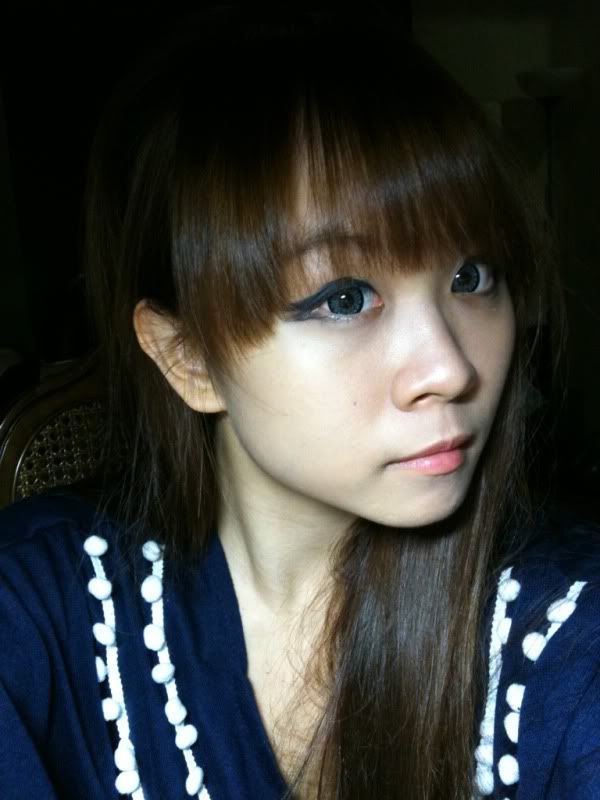 Please excuse the patchy and messy makeup, I'd just gotten back from a really long day at school and it was raining on the way home >.<
Coming up next - Hada Labo Super Hyaluronic Acid Hydrating Lotion, Geo Princess Mimi Chocolate Brown and swatches of my haul :)
Love,
Rachel xx